The primary purpose of bed sticks & rails is to provide assistance to people with frail bodies, as well as those who have infirmity, get themselves in and out of bed. It should also allow users to safely move while in bed.
These assistive materials are made from shaped lightweight poles to allow one of its ends to hold snugly and securely while under the mattress. As for the other end, it will be positioned in such a way that it will create one or two posts, just right at the sides of the bed. The function of an upright post is to provide users with something solid they can grasp or hold onto should they feel the need for some added assistance in moving.
Since bed poles are pieces of assistive devices that are relatively inexpensive, they being affordable paved the way for them to be taken advantage of by various healthcare and nursing facilities and private homes. With the use of bed poles, people with some kind of infirmity or have frailty of the body can enjoy again an increased level of independence, as opposed to just waiting for a caregiver to aid them in rolling over or getting out of bed.
However, bed poles have been put on spotlight in recent years due to perceived dangers that this type of equipment is likely to bring in certain circumstances.
Much like any other machine or equipment, we have today, the possibility of perceived risk to translate into real-time, real-life danger is when there is an inappropriate use of the same. Prescriptions of bedposts should always be utilized in the manner the manufacturer would prescribe you to use, and only for that intended purpose alone.
Is It Still Safe to Use Them?
As of the moment, there is no regulatory or Australian standard or legislation with regard to the prescription of bed sticks and rails. The best recommendation we have with regard to this issue is to conduct a thorough risks assessment first on the product in question before making a purchase.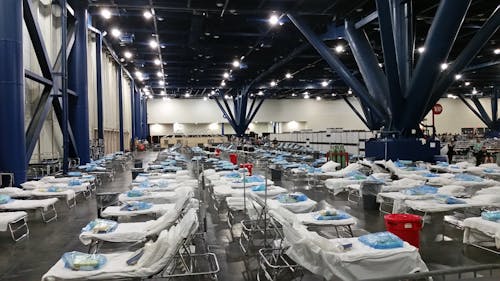 This should include taking into account the user's motor and perceptual functioning, cognitive ability, mobility, motor function, bed stick positioning, and the context in which the equipment is intended to be used in.
Individuals who happen to have serious issues in the following areas are not encouraged to use bed pole systems:
Cognitive disorders
Limited mobility
High falls risk
Involuntary movements
Implications of medication
When you have this kind of assistive device already in place, it is crucial that you keep an eye on the device with respect to its position and see if it is loosely attached or whatnot. You need to position the bed stick in near proximity to the waist area, but super close to the area or the upper body.
The sheer weight of the user should provide the necessary aid in making the device completely stable. The user, together with the staff or panel of caregivers should be given proper education on the possible risks that are associated with the device and its improper use, but more importantly on how bed sticks and rails should be positioned.